Let your friend know about Bombastic Life
Friend's name

Friend's email address

Your name

Your email address

Your note



You are here: Home > Places > Philippines

> Pamalican Island

> Amanpulo Resort - Pamalican Island, Philippines | Resort Review
Amanpulo Resort - Pamalican Island, Philippines | Resort Review
Fantastic Bombastic at all levels... except for the dining venues.
Amanpulo is part of the award-winning Aman Resorts, a collection of luxury hotels located in stunning properties in 15 countries around the world. "Aman" means "peace" in Sanskrit, describing the group's minimalist vision and sensitive design philosophy. Each Aman resort is unique, thoughtfully built to integrate with the natural environment and honor the cultural treasures of the host country. Each is made in such a way that guests will feel they are staying in their very own private residence in the middle of a secret paradise with a friendly five-star staff waiting on them. Click here to see over 50 pictures of Amanpulo Resort in the Philippines.

The super-exclusive and quite expensive Amanpulo occupies the entire Pamalican Island in the Palawan, Philippines ("Pulo" means "island" in Tagalog, the national language of the country, and thus "Amanpulo" means "peaceful island"). The only way to get there is through a chartered plane provided for by the resort. This particular Aman resort is said to have set the standard for luxury resorts in Asia and around the world and we were here to see just how well Amanpulo ranked among other luxury resorts around the world.

Share this review on Facebook.

First Impression/Lobby: The Amanpulo shuttle van picked us up at our hotel in Manila, the Marriott. I was expecting a more luxurious ride from such a pricey resort located on a private island known for its high-profile clientele including international billionaires, powerful politicians, and celebrities like Robert De Niro, Tom Cruise, and Mariah Carey who was said to have demanded a red carpet and meter-high candles leading to her room during her stay there.

Nevertheless, the driver was kind and helpful, and cold water and cool towels were ready for us inside, giving us a refreshing boost from the languid heat of Manila. The drive to the resort's exclusive airport terminal took less than five minutes so the standard van wasn't that much to complain about.

Once at the airport we went through a quick security check and then off to an informal check-in. They weighed us in with our hand luggage, and proceeded to weigh the rest of our bags. The maximum baggage limit was 20 kilograms per person including hand luggage. 20 kg. may not seem like a lot, but when you are headed to an island resort, how much do you really need; plus they offer free, locked storage for any luggage you wanted to leave behind.

We were then shown to the Amanpulo lounge, just large enough to seat about 15 people. The floors were made of dark wood while the wicker screen blinds blocked the sun so it was a bit dim, making it ideal for resting. Large light brown wicker chairs and small wooden tables gave the room a tropical and cozy ambiance. While we waited, the friendly staff offered us coffee, soda or water. In the background, soft music played relaxing our nerves and senses if only temporarily. We were anxious to get on the plane and get to Amanpulo.

After about a 30 minute wait, we were led to the 19-seater aircraft. Our flight had 11 guests so it wasn't too crowded. There was nothing special about the trip except for the occasional turbulence, which is common for small planes such as this. The ride can be a bit scary for those who are used to riding only big commercial aircraft. Because the skies were clear during our flight and it was a low-flying aircraft, we had the chance to enjoy aerial views of the Philippines.

The one-hour flight seemed to go on forever and when the pilot announced that we were about to land, I was more than ready to get off the plane. From afar, we could see the Amanpulo staff waiting on the ground, lined up next to their golf carts ready to greet and welcome us.

Finally, the plane came to a stop. The moment we stepped off the plane, the managers and the staff gave us big smiles and a warm welcome, and offered us fragrant flower lays made from local island flowers. Our pre-assigned host escorted us to our golf cart where cold towels were ready to refresh ourselves with. They then took us on a short tour of Amanpulo Resort, where we saw various types of exotic plants, flowers, orchids, and of course, the famous crystal blue water and powdery white sand. The tour was peaceful and divine and indeed gave us the feeling as if we had the whole island to our selves. After a quick tour, we were promptly taken to our villa.

Reception: During our stay we also took the opportunity to try both a deluxe hillside casita and one of their newly built pool villas. Check-in was completed in our hillside casita so the process was as stress-free as could be. For review purposes, we'll take a look at the pool villa, the nicer (and of course, more expensive) of the two accommodations. (Click here to see pictures of our Amanpulo deluxe hillside casita.)

The Villa: The two bedroom pool villa was located on the beach and consisted of three separate buildings: two bedrooms and one pavilion that housed the living room and the connecting dining room. The three rooms surrounded a large private pool, furnished with day beds and four lounge chairs. Vegetation enclosed the whole area so we enjoyed complete privacy. The large picture windows and equally large terrace made us feel as if we were living right in the womb of nature.

Designed by Filipino architect Francisco Mañosa, the resort and villas were modeled after the Philippine native dwelling called a bahay kubo. The interiors pay homage to nearby islands and incorporate local materials giving the villa a comfortable, inviting and soothing feel. Pure luxury!

The villa's bedroom had an over-sized marbled bathroom, which had twin vanities, shower, deep soaking tub, private toilet stall and ample closet space.

Our pool villa also came complete with a dedicated butler and chef, both at our service for the entirety of our stay (in our villa).

Room Service: Since we had our own butler and chef, there was no need for us to call on room service. Our butler was simply the best butler we could have ever hoped for and was available to with just a quick call. He made sure that our stay was as pleasurable and as relaxing as possible. He was very knowledgeable, always warm and friendly, and very professional and spot-on. He provided us with five-star service all throughout our stay.

While the butler service was top notch, the food served in our villa was at times, disappointing. I can't say we were shocked though, as our dining experiences throughout the resort were less than stellar.

Housekeeping: Amanpulo's housekeeping service was simply excellent, excellent, excellent, just as a five-star luxury resort should deliver! Their careful attention to detail was truly impeccable. They offered unpacking and packing service, neatly folded and arranged our clothes, put everything in order, and fulfilled special requests to the letter. In two words: Fantastic Bombastic!

Concierge: Our dedicated host handled all the concierge services we required. For the most part, he arranged things perfectly with every request, except for one instance where he failed to mention that breakfast at their floating restaurant was for an extra fee, and quite a fee at that! Trying to get this resolved turned into a minor battle, totally unacceptable for a luxury resort like Amanpulo and the Aman Resorts.

Restaurants: Restaurant options at Amanpulo was available at four quite different dining venues. There was the Clubhouse Restaurant (International, Asian and Filipino fare), the Beach Club (Spanish cuisine and seafood), the Lagoon Club (Vietnamese restaurant), and the Windsurf Hut (Italian pizza). Follow the links of each restaurant to see a short review and pictures of each.

Pool/Spa/Activities: There's much to do in Amanpulo if you're into water sports. Besides swimming, there's snorkeling and scuba diving; the island has an abundant marine life and colorful corals with many reefs to explore. Clams, sea turtles, and shrimps can be easily sighted. Other leisure activities include sailing, fishing, kayaking, windsurfing, island hopping, and sunset and moonlight cruises.

We took a break at the Amanpulo Spa, where we were treated to a 90-minute body massage using local herb soaks. It was not the best massage I ever had and was quite disappointed with the masseuse's apathetic disposition and lackluster service. It was not at all consistent with the rest of the hotel's stellar service, which was quite puzzling.

Check-Out: Check out was completed in our villa, making it very convenient for us. It is always important to review the bill before leaving any resort, however impeccable the service is. As it was, we found an error in our bill and immediately pointed this out to our host. Graciously, as expected from an Aman Resort, the staff quickly fixed the mistake and processed our payment. In no time at all, we were on our way to the airstrip for our flight back to Manila.

Overall Impression: A stunning property, gorgeous beaches, luxurious casitas and villas, cool restaurants and superior service - of course, these are things that we expect from any Aman Resort. However, the substandard to average food across all dining venues and less than impressive spa experience keep Amanpulo from getting our highest rating. Still, for the romantic villas, divine views and overall five-star service, Amanpulo still garners our stellar rating of Bombastic.

Follow the links below to see our other Aman Resort reviews:
Aman at Summer Palace – Beijing, China
Amanfayun Resort – Hangzhou, China
Amanusa Resort – Bali, Indonesia
Amanpuri Resort – Phuket, Thailand

Join us on Facebook!
5 Star and Luxury Hotel, Resort,
Restaurant, Airline and Travel Reviews,
Advice and Information - Independent and Unbiased

Share this article: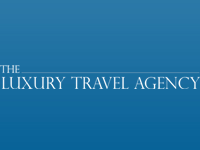 When you book with us, you will get:

Upgrade on arrival, subject to availability
Continental breakfast daily, for up to two in room guests
A complimentary lunch or dinner for up to two people per room once during stay, excluding alcohol, taxes and gratuities.

E-mail us for more information: contact@TheLuxuryTravelAgency.com