Let your friend know about Bombastic Life
Friend's name

Friend's email address

Your name

Your email address

Your note



Bent Restaurant Restaurant Review - Page Three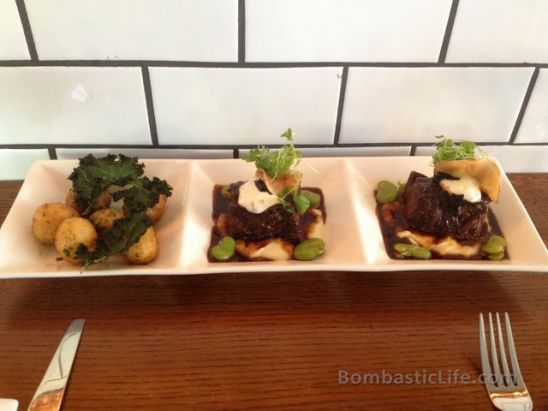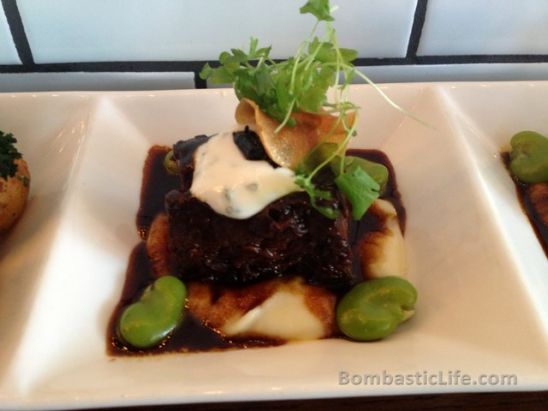 Though we were actually quite full after this, we were tempted by the reviews of Bent's Braised Spiced Short Ribs with truffled parsnip puree, fava beans, roasted rosemary duck fat potato with sour cream and chives. These were definitely the best short ribs that we have ever had till date. Period. Tender, tender and then some more, and oh so tasty.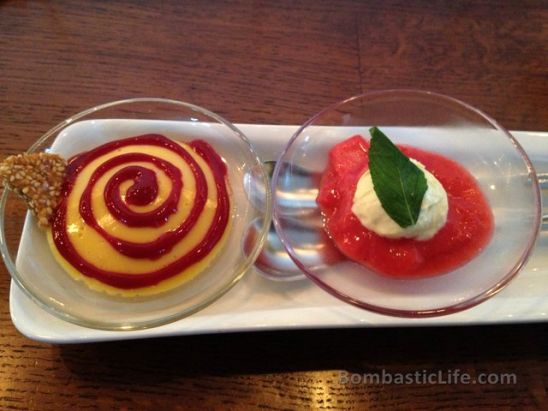 Dessert at the end of this sumptuous dinner was Mango Pannacotta and Strawberry and Rhubarb on a lemon curd. Both were indeed tasty but after the huge dinner we had, we just couldn't do justice to these. The wine list, though small had a nice selection of the choicest red and white wines from around the world. A good selection Sake and a handful of beer and cocktails were also available. Service throughout dinner was spot on perfect. We were never in want for anything and the banter with Connor just added to the evening.

We came in to Bent Restaurant a little skeptical as some of the reviews we read were not that stellar. But our experience at Bent was a complete success and we give it a firm rating of Bombastic.

What I liked: Everything right from the décor to the food and service

What I didn't like: Nothing at all

Rating: Bombastic

Address and Telephone Number:
Bent
777 Dundas Street W
Toronto, ON M6J 1V1
Phone: (647) 352-0092

Click here to go to Page One of Bent Restaurant Review.

Join us on Facebook!
5 Star and Luxury Hotel, Resort,
Restaurant, Airline and Travel Reviews,
Advice and Information - Independent and Unbiased

Share this article: