Let your friend know about Bombastic Life
Friend's name

Friend's email address

Your name

Your email address

Your note



Bent Restaurant Restaurant Review - Page Two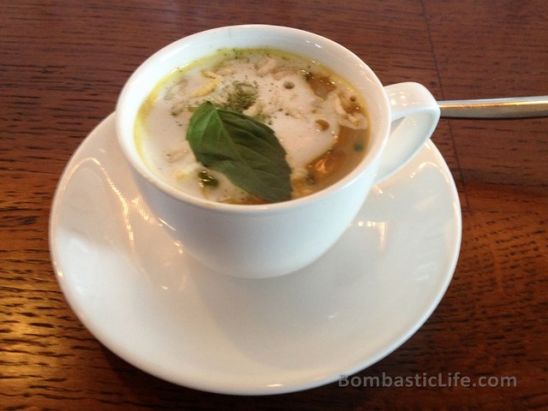 Soup from the Bent-O was up next. Lime Coconut Curry Shrimp Soup with tomato, corn, squash, crispy puff rice and cappuccino foam. This soup was uber delicious, but I could have done without the crispy rice. Surly this is something I would order again.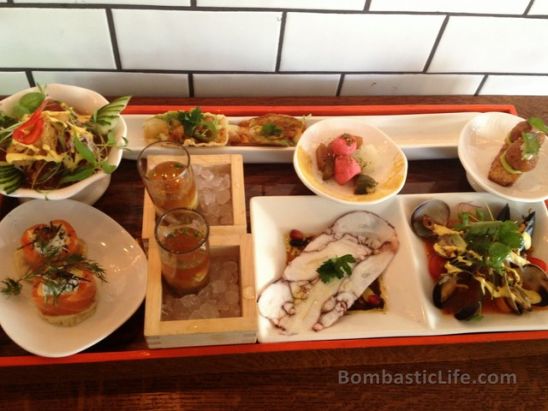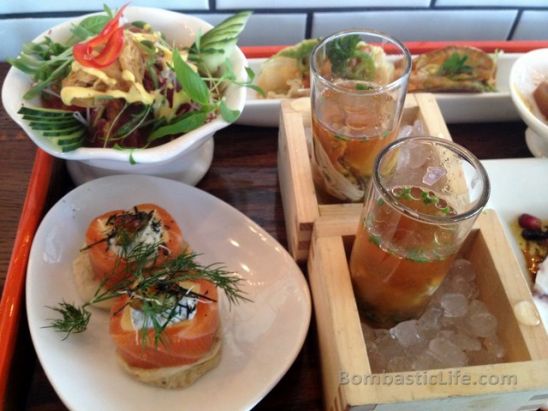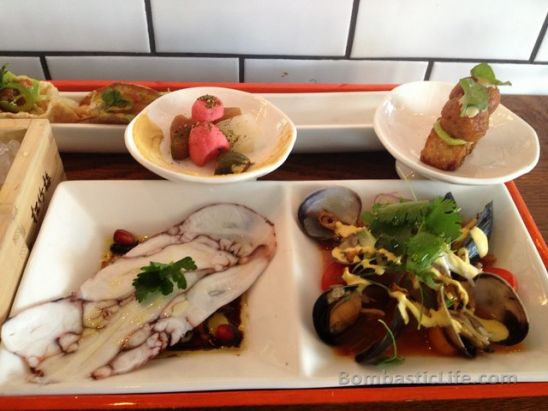 The Bent-O box was served next. First up was Oyster Sake Shot with lemongrass, shallots and ponzu marinated salmon roe; Lobster Tacos with charred onion tomato salsa, chipotle, avocado and taro shells; Tuna and Watermelon Ceviche with shaved red onion, cilantro, crispy shallots, fresh citrus juice, Rocoto chili and Chinese doughnut fritter. Pressed Octopus with lentil, tomato, black garlic, perilla, herbed olive oil and pomegranate vinaigrette; Spicy Peruvian Style Ceviche with white snapper, clams, mussels, calamari, Aji Amarillo chili and fresh lime juice; Asian Style Atlantic Salmon Gravlax with Japanese omelet, horseradish lemon and chive crème fraiche and marinated salmon roe and Tuna Tartar placed on top of crispy rice and topped with avocado were served next. And yes, it was indeed a lot! The best of this Bent-O box was the Lobster Taco, Tuna Tatar and the Pressed Octopus. Really, I would order any of them again, but those were our personal favorites.

Bent Restaurant Review continues, click here to go to Page Three.

Click here to go to Page One of Bent Restaurant Review.
Share this article: