Let your friend know about Bombastic Life
Friend's name

Friend's email address

Your name

Your email address

Your note



Jacobs & Co. Steakhouse - Toronto, ON
Really it's the top steak house in Toronto?
Restaurant Category : Steakhouse
Jacobs & Co. Steakhouse - Toronto, ON: Located in Brant Street between Adelaide & King Street West, Jacobs & Co. Steakhouse is a modern take on a classic steakhouse. This place has been getting a lot of positive reviews and is recommended by most as one of the best places in Toronto for steak. Reservations are a must here as this place is hugely popular among steak lovers.

Share this review on Facebook.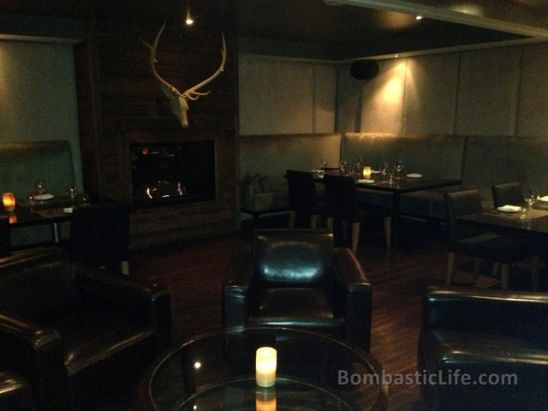 We had heard so much about this Toronto steakhouse that we decided to check this place out. Though we called earlier in the day for reservations, the only available timings were either 7:00pm or 9:00pm. We chose the earlier reservation and arrived on time to find an empty restaurant. A dimly lit piano bar with comfortable seating welcomed us to the Jacobs & Company steakhouse. A flight of wooden stairs from this piano bar lead to an upscale dining room. However, we were immediately tucked away in the back of the dining room. Next time I would definitely request to be seated in the main dining space.



The décor was classy with dark walls, dark carpet and dark furniture. But I found it a tad too dark for my liking. A Dry Aging Room with glass windows in the center of the dining room showcased a selection of steaks.





We started with oysters and Champagne (over-priced) as we perused the menu. The oysters were fresh and tasty; a great start to what we were hoping would be a stupendous dinner! The Champagne at $50 a glass was surly a money maker for Jacob & Co..

We were served cheddar cheese popovers as soon as we had placed our dinner and wine orders. Served along with herbed butter, the popovers were delicious.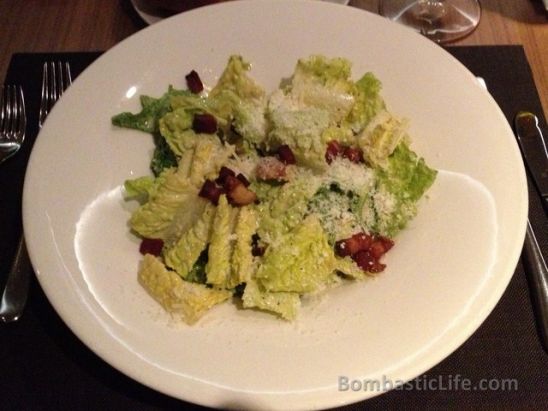 We started with a simple green salad as we wanted to save room for the main course.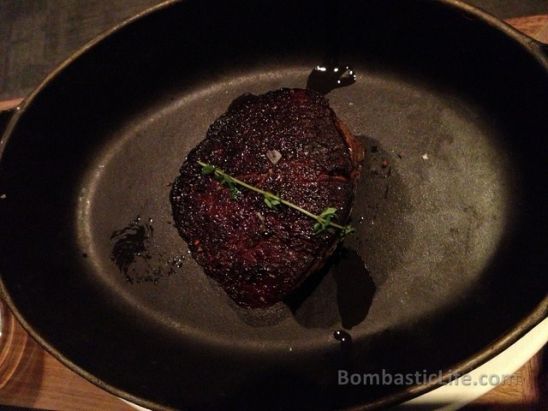 The tenderloin steaks (6 oz. $38, 8 oz. $50) we had ordered were served on a metal platter. The presentation was quite plain and they served the steaks with three different "sauces" and three different kinds of salt.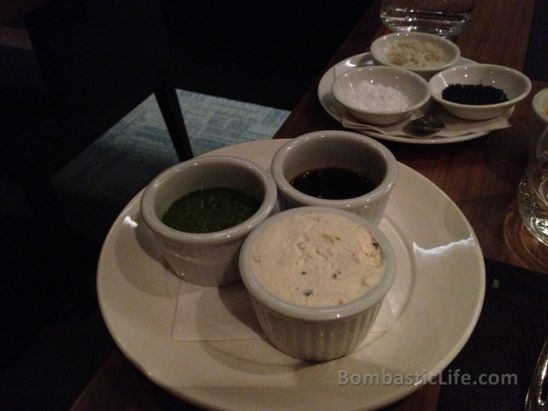 While a ponzu soy sauce, Chimichurri (an Argentinean mix with olive oil, garlic, parsley, red wine vinegar and smoked paprika) and a Blue Cheese & Double Smoked Bacon Dip made up the sauces, the salts were White Cypriot Sea Salt, Welsh Oak Smoked Sea Salt and Sel Gris Atlantic France Sea Salt. Since both of us were not big salt fans, we skipped the "exotic" salts and hoped our food was adequately spiced.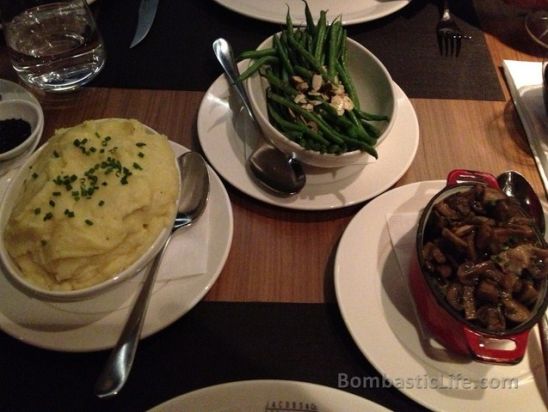 We had also ordered the potato puree with butter and chives, green beans with brown butter and toasted almonds and half an order of sautéed mushrooms as sides. (As a rule they don't offer this, but if you ask, I am sure you can get any of the sides by the half order.)

The meat was definitely good, but it must have been the first time I did not finish an 8oz. tenderloin. It just didn't match up to my expectations. The mashed potatoes (potato puree), green beans and mushrooms were all tasty as well, but there wasn't anything stellar about them either.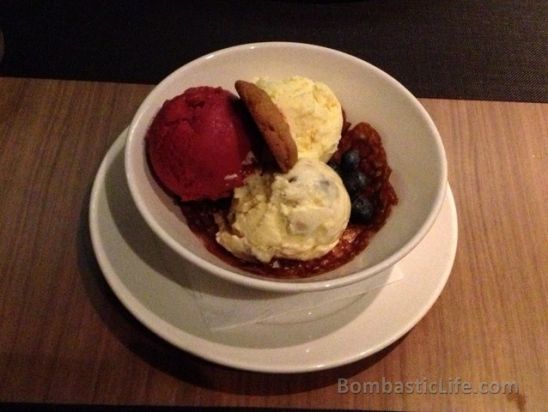 For dessert, we opted for ice cream (vanilla, chocolate chip cookie dough and raspberry sorbet). All the flavors were equally good. But the cookie dough sure stole the show. Service was uber attentive without being overbearing. Towards the end of our dinner, the place was packed, mainly by businessmen.

The whole experience at Jacobs & Company lacked that wow factor that makes a restaurant bombastic for us. The food was not amazing and hardly worth the 200 dollar food bill. Even the presentation of the food failed to impress. The alcohol was way over priced as well. I mean, $50.00 for a glass of Champagne? Really?

Also, the sides consisted of large portions and were clearly designed for sharing. I would order one side per person at the most in future (four people could easily share three servings).

Overall, our experience here was less than bombastic. With all the high accolades the restaurant has been receiving, we were expecting a whole lot more. While leaving, we felt a bit deflated and decided Jacobs & Company is probably not a place we would dine at again. This place was definitely over priced for average tasting food. If we want a great steak, it'll be 1800 Degrees for us. Our rating for this Toronto steakhouse is Almost Bombastic.

What I liked: Attentive service

What I didn't like: The dark décor, the average food and the high prices

Rating: Almost Bombastic

Address and Telephone Number:
Jacobs & Co. Steakhouse
12 Brant St. (bet. Adelaide & King Sts. W.)Toronto, Canada M5V 2M1
Phone: 416-366-0200

Join us on Facebook!
5 Star and Luxury Hotel, Resort,
Restaurant, Airline and Travel Reviews,
Advice and Information - Independent and Unbiased

Share this article: