Let your friend know about Bombastic Life
Friend's name

Friend's email address

Your name

Your email address

Your note


La Societe - Toronto, ON
Lovely, Delicious, Superior Service
Restaurant Category : French
La Societe French Bistro - Toronto, ON: La Societe is a glamorous French bistro located in the Colonnade on Bloor Street West in Toronto. A Charles Khabouth and Danny Soberano joint, this restaurant has been successful in recreating a classic Parisian bistro right in the middle of Toronto.

Share this review on Facebook.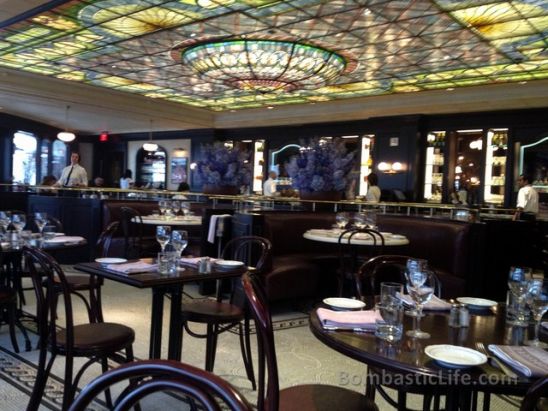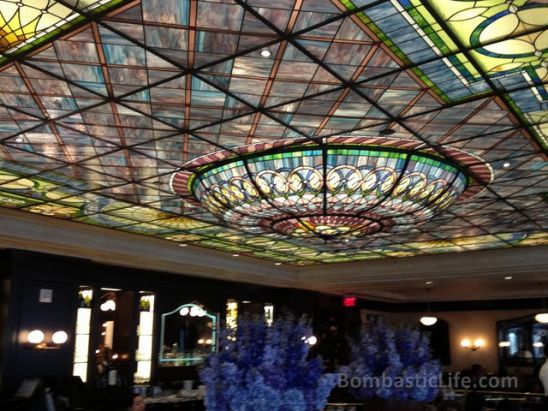 The breathtaking stained-glass ceiling catches your attention the moment you enter La Societe. The mosaic tiled floor, the luxurious furnishings and the stunning Art Nouveau décor made us feel as if we had been transported to France. A patio located off the main dining room beckoned for spring.

We were at this French bistro in Toronto on a Sunday afternoon and the place, though not packed, had a steady stream of customers. We started out with a couple of Caesers, Bloody Mary made with Clamato juice and made nice and spicy just the way we wanted.

The wine menu was extensive and featured premium wines from around the world. The brunch menu was equally impressive but we opted for lunch this time around.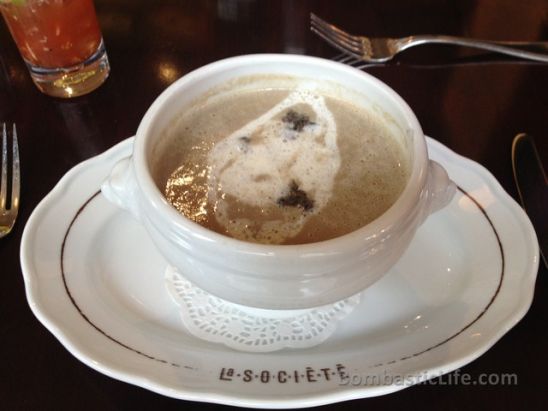 We started off with a creamy mushroom soup. We were literally taken aback by the flavors of this soup; it was "to-die-for".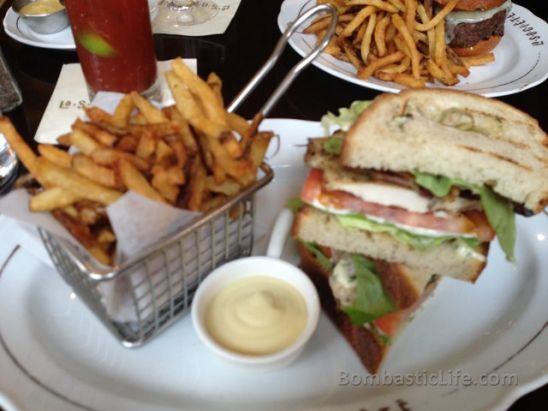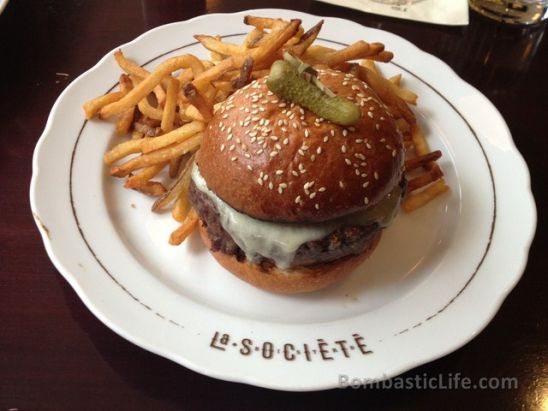 For our main course, we had the La Societe club sandwich and a grilled 8oz hamburger. The sandwich was made of grilled chicken, smoked bacon, tomatoes, lettuce and mayo, while the burger had tomatoes and pickle aioli. Both the dishes were served along with fries and were excellent. Service was equally fantastic.

Overall, this French bistro in Toronto is the perfect place to go with that special someone or with a large group. We'll definitely be back for brunch, which is a rather hard thing to do in Toronto since there aren't that many great options for brunch. I would also go back for some oysters and Champagne after work. It really is a very cool place for food. Our rating for La Societe is Bombastic.

What I liked: Everything right from the décor to the food and the service

What I didn't like: Nothing much

Rating: Bombastic

Address and Telephone Number:
La Societe
131 Bloor Street W
Toronto, ON M5S 3L7
Phone: (416) 551-9929

Join us on Facebook!
5 Star and Luxury Hotel, Resort,
Restaurant, Airline and Travel Reviews,
Advice and Information - Independent and Unbiased

Share this article: