Let your friend know about Bombastic Life
Friend's name

Friend's email address

Your name

Your email address

Your note



Pear Tree - Toronto, ON
Decent place for brunch in Toronto
Restaurant Category : Breakfast/Brunch, Canadian, Italian
Pear Tree Restaurant - Toronto, ON: The Pear Tree restaurant is located in the heart of the Cabbagetown neighborhood in Toronto. Established in 1993, this restaurant serves Canadian, Cajun, French and Italian cuisine. The brunch served at this restaurant is very popular and is available between 10 AM and 4 PM on Saturdays and Sundays.

Share this review on Facebook.

We are always on the lookout for great breakfast and brunch places in Toronto. Since we had been hearing about the Pear Tree restaurant for years, we decided it was time we checked it for ourselves. We arrived at this restaurant at around 9:30 on a beautiful Sunday morning. To our surprise, the place was almost empty (not a good sign at all).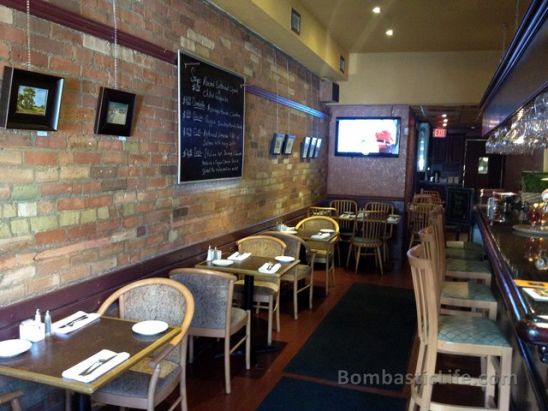 Exposed brick walls and colorful paintings made for a warm and inviting atmosphere. But since the weather was absolutely divine, we headed straight through the restaurant out to the back patio.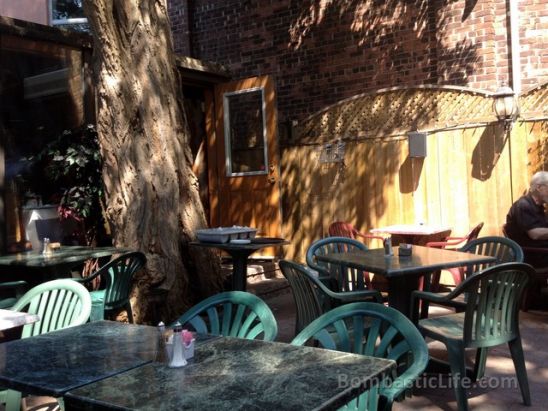 Potted plants and a shady tree made for a heavenly setting. The only hitch was the cheap looking tables and chairs. An enclosed atrium was also present between the restaurant and the patio.

We were quickly attended to and given the brunch menu. I was shocked to see how big their menu was. They really had something for everyone. The wine menu had a couple of red wines, a limited selection of white wines, as well as wines by the glass. The lunch menu was equally impressive with a variety of appetizers, salads, quesadillas, sandwiches and pastas apart from the main course.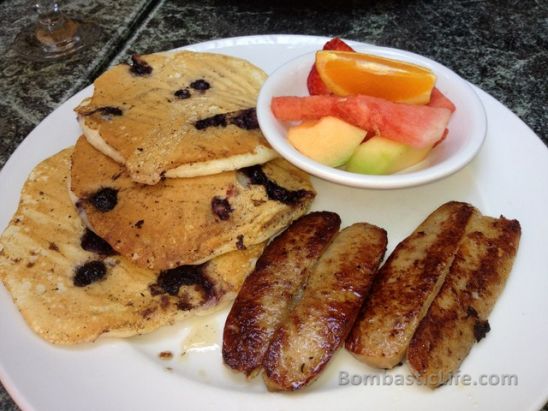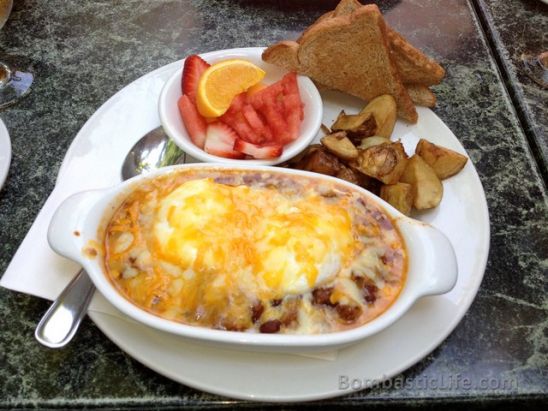 I ordered blueberry pancakes and sausage while my partner ordered the Texas Eggs, a casserole of beef chili, two soft poached eggs, Swiss and cheddar cheese baked together in an oven. This dish was served with a side of home fries, fresh fruit and toast. The food was average tasting at best. Service was very attentive.

Overall, the patio at the Pear Tree restaurant is a great place to unwind and hang out. Though the food was average tasting, we really can't complain since the prices were quite reasonable as well. While this restaurant definitely didn't measure up to the level of Bombastic, it still gets a respectable Almost Bombastic score from us.

What I liked: The charming patio

What I didn't like: The food was very average

Rating: Almost Bombastic

Address and Telephone Number:
The Pear Tree
507 Parliament
Toronto, Ontario
Phone: (416) 962-8190
Join us on Facebook!
5 Star and Luxury Hotel, Resort,
Restaurant, Airline and Travel Reviews,
Advice and Information - Independent and Unbiased

Share this article: