Let your friend know about Bombastic Life
Friend's name

Friend's email address

Your name

Your email address

Your note



Peter Pan Bistro - Toronto, ON
If you like good food and service, skip this place
Restaurant Category : Canadian, Mediterranean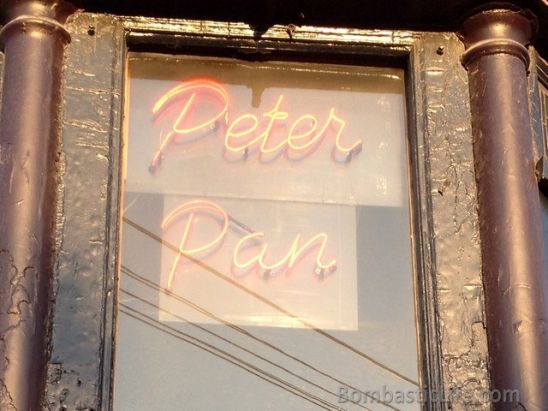 Peter Pan Bistro – Toronto, ON: Peter Pan is a bistro located at the corner of Peter and Queen Street West in downtown Toronto. This popular restaurant serves International and bistro cuisine. Originally called The Savoy, this restaurant got its present name in 1936.

Share this review on Facebook.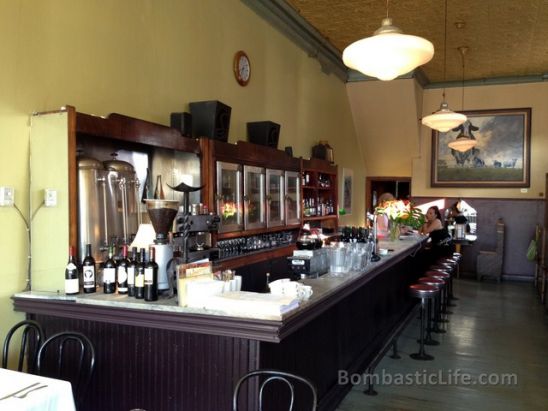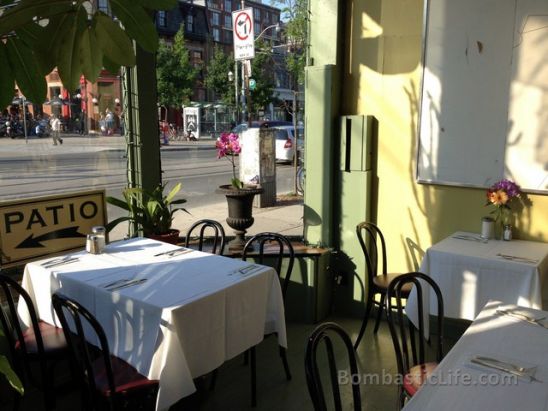 Though Peter Pan in Toronto looked like a small bistro from outside, it had ample space inside. The décor and the furnishings of this restaurant reminded me of a typical diner. A long marble bar, pressed tin ceiling and stained glass windows added to the charm. White table cloths and small vases with fresh flowers adorned the tables. The first thought that crossed my mind as we entered this quaint bistro was that "this place sure has potential"! Since it was a beautiful Sunday afternoon, we decided to sit out on the patio.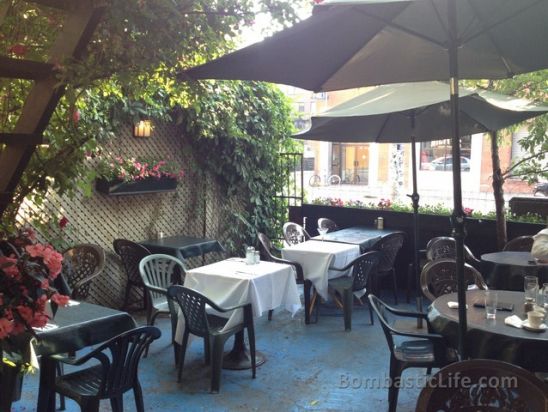 Alas, cheap plastic chairs with equally cheap looking tables greeted us at the patio. To add to our woes, a sticky plastic table cloth covered our table. Apart from this, the area was still quaint and rustic looking. But by now we were perplexed about how the dinner would measure up.

After a very long wait, we were given a limited drink menu, the daily specials and the lunch menu. The drink menu had only a couple of beers and a handful of martinis and cocktails. We started out with an order of pasta to share.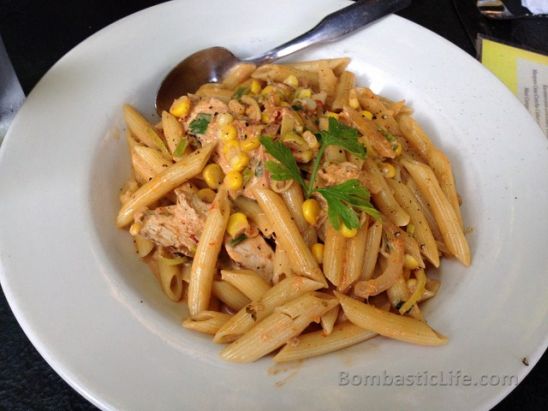 We had the Penne pasta with chicken, sun dried tomatoes, onions and corn in a light Jerk cream sauce. We found it quite tasteless. In fact, this had to be one of the worst pastas we've ever had.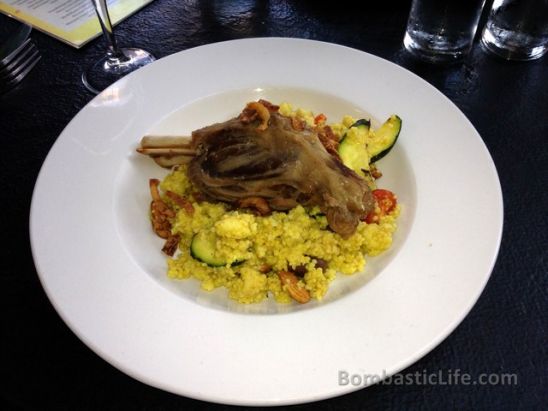 For the main course, my partner had the braised lamb shank with Moroccan spiced couscous, almonds, olives, grilled zucchinis, tomatoes and crispy onions. If we were asked to describe this dish in one word, it would no doubt be "HORRIBLE".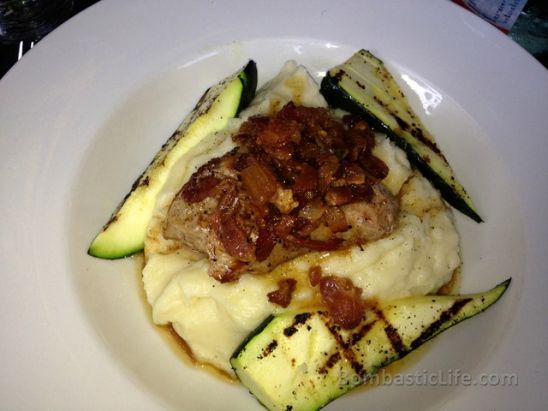 By this time, our apprehensions about this restaurant were indeed coming true. I had the special of the day, the Pork Tenderloin with grilled zucchini and light herbed potato mash. While my dish wasn't as bad as the lamb shank, it was not at all impressive. It is beyond my understanding as to how anyone can name this dish "special of the day".

Service at Peter Pan Toronto was horrendous. My partner complained about his dish and the waitress (after I had gotten out of my seat to go find her) just said "oh". She neither offered to replace it, nor get something else. When we were paying the bill, we found to our utter surprise that this dish was not even taken off the bill. So much for service.

Our experience at Peter Pan Toronto was simply put, horrendous. As you would have guessed by now, our rating for this restaurant is Not Bombastic.

What I liked: The quaint setting

What I didn't like: Everything else

Rating: Not Bombastic

Address and Telephone Number:
Peter Pan Bistro
373 Queen Street W
Toronto, ON M5V 2A4
Phone: (416) 593-0917
Join us on Facebook!
5 Star and Luxury Hotel, Resort,
Restaurant, Airline and Travel Reviews,
Advice and Information - Independent and Unbiased
Share this article: