Let your friend know about Bombastic Life
Friend's name

Friend's email address

Your name

Your email address

Your note


You are here: Home > Places > Canada

> Niagara Wine Country

> Riverbend Inn Restaurant - Niagara-on-the-Lake, ON
Riverbend Inn Restaurant - Niagara-on-the-Lake, ON
Superb dining in a relaxed yet gorgeous setting
Restaurant Category : Canadian, International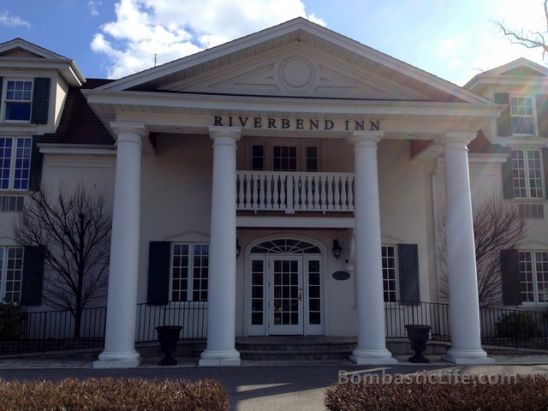 Riverbend Inn Restaurant – Niagara-on-the-Lake, ON: The Riverbend Inn is a Georgian mansion situated amidst 17 acres of vineyards in Niagara-on-the-Lake. The restaurant at Riverbend Inn serves breakfast, lunch and dinner in a relaxed atmosphere. This restaurant is popular among visitors and locals alike.

Share this review on Facebook.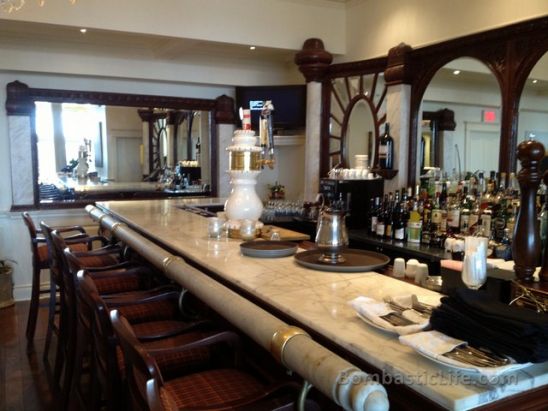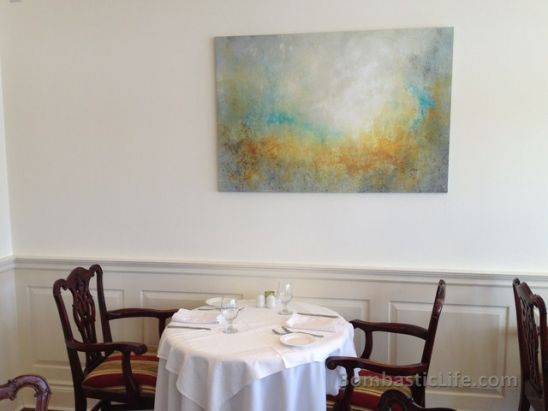 The Riverbend Inn restaurant was made up of a dining room, an antique bar and a patio and even a gazebo for romantic dinners. The dining room, though small, was elegant yet comfortable, exactly what one would expect in wine country.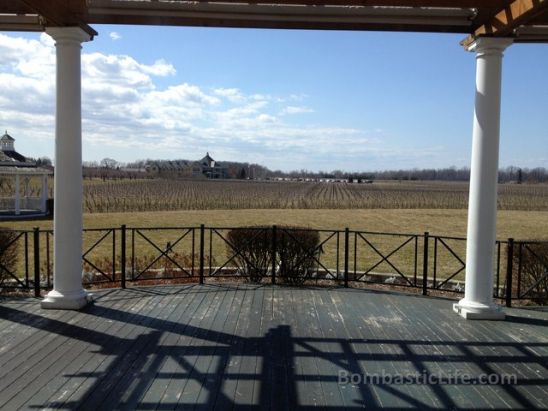 The views from this bright room were magnificent to say the least. The bar was made of mahogany and beveled glass and offered comfortable seating for guests. The patio is open during summer months when the warm weather entices diners outside.

We were at the Riverbend Inn restaurant for lunch. After going through the menu, we settled upon the Soup of the Day, Carrot and Ginger Soup, Pappardelle Rustica pasta for me and Tenderloin Focaccia for my partner.

The other promising items on the menu were Endive and Radicchio salad, Beef Carpaccio, Japanese breaded Crab Cake and Turkey and Brie on Ancient Grains.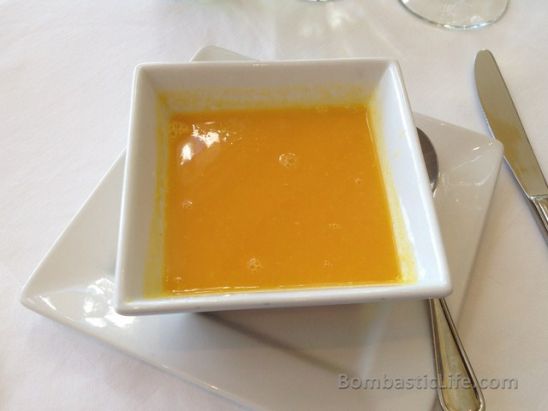 Though the Soup of the Day lacked a little flavor, it still was a great way to start our lunch.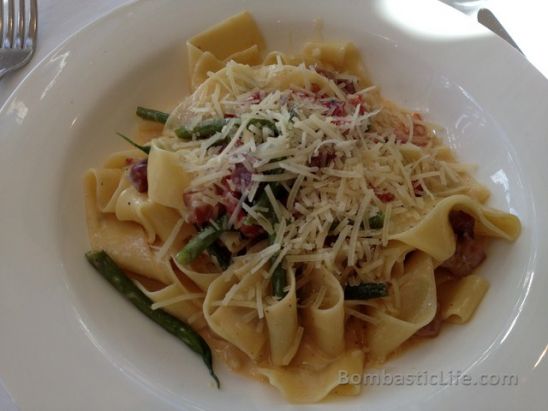 The Pappardelle Rustica consisted of Pappardelle Pastas with Pingue prosciutto, roasted red peppers, green beans and Parmesan cream sauce and was really creamy and full of flavor. I simply loved the pasta.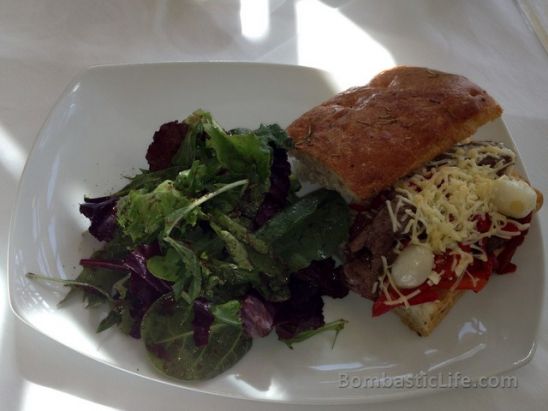 My partner's Tenderloin Focaccia was made of tender strips of tenderloin, pearl onions, roasted red peppers, beef jus, Asiago cheese and arugula and he loved it too. The food was excellent and very fresh, indeed a perfect afternoon meal.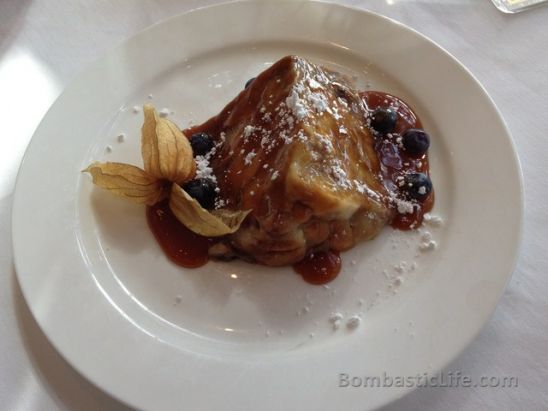 Our dessert was a warm bread pudding which was again delectable.

Service was a little slow as there was only one person to take care of the whole restaurant. I assume it was still early in the season (March) and they didn't plan on it being that busy. However, since it was a gorgeous Saturday afternoon, I expect a lot of people were out for a drive enjoying the first hints of spring in Ontario just like us.

Overall, our experience at the Riverbend Inn restaurant was great and this is a place I'd surly go out of my way to dine at again. Moreover, I am sure we will come back to dine at the large deck/patio once the weather warms up a bit and the vines start to bloom and the dull shades of winter begin to green up. Our rating for this restaurant is Bombastic.

What I liked: The food and the ambiance and the view

What I didn't like: The slightly slow service

Rating: Bombastic

Address and Telephone Number:
Riverbend Inn and Vineyard
16104 Niagara River Parkway,
P.O. Box 1560,
Niagara-on-the-Lake,
Ontario Canada L0S 1J0
Phone: 905-468-8866

Join us on Facebook!
5 Star and Luxury Hotel, Resort,
Restaurant, Airline and Travel Reviews,
Advice and Information - Independent and Unbiased

Share this article: