Let your friend know about Bombastic Life
Friend's name

Friend's email address

Your name

Your email address

Your note



You are here: Home > Places > Canada

> Niagara Wine Country

> The Charles Restaurant - Niagara-on-the-Lake, ON -- Page Two
The Charles Restaurant - Niagara-on-the-Lake, ON -- Page Two
Superb Dining Experience in Niagara-on-the-Lake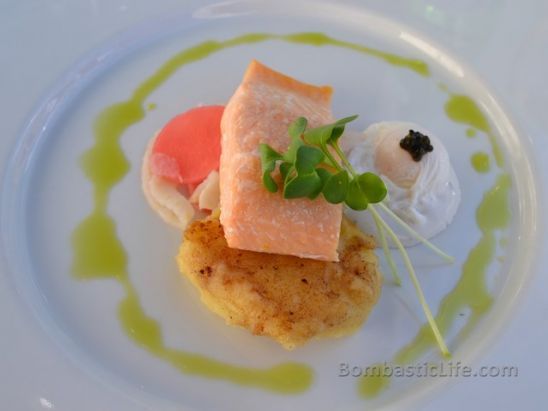 The House Smoked Arctic Char served next consisted of pan fried potato latke, pickled radish salad, poached quail egg, Osetra caviar and caviar cream. Just one word is enough to describe this dish, delicious.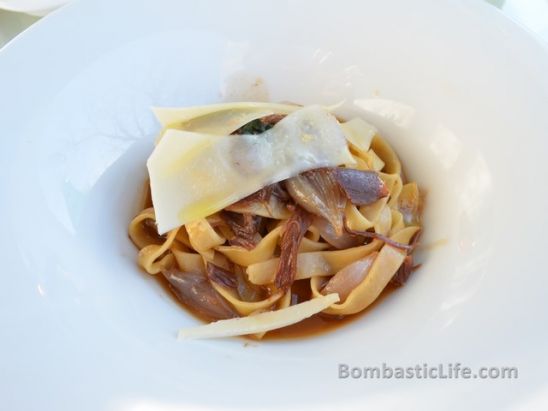 The tasting menu had Seared Quebec Foie Gras as the second course but we asked to have the Tagliatelle instead. The staff was more than happy to do this for us. The House Rolled Tagliatelle with braised Ontario venison, pearl onions, Swiss chard, shaved parmesan, juniper & rosemary oil was excellent to say the least.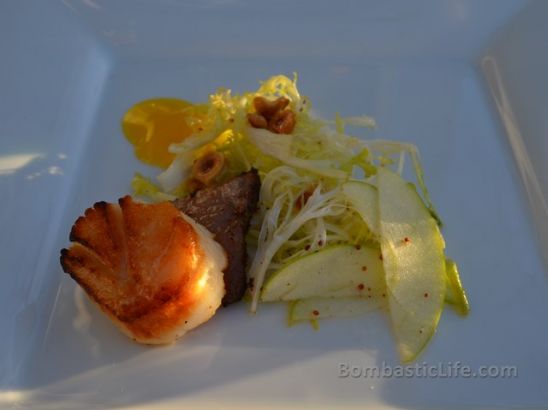 The Pan Seared Diver Scallop with 65 degree egg yolk, shaved apple & frisee salad, "Pingue's" guanciale, toasted hazelnuts with warm hazelnut & grain mustard vinaigrette was served next. We are not big fans of the Pinque's guanciale (made from a pigs cheek, similar to a bacon) since it is too fatty. However, we were told that this dish is very popular with the locals. To be honest, the scallops were good, but not enough for us to say this dish was all that memorable.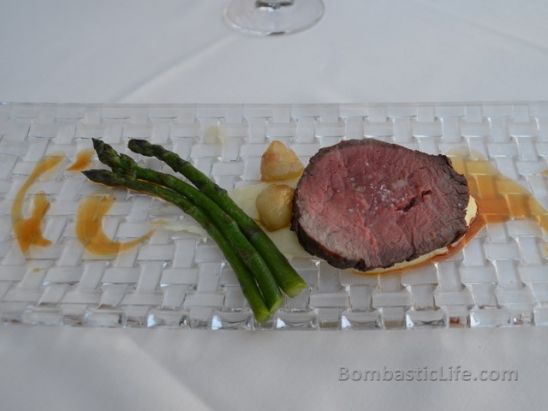 The Grilled Tenderloin of AAA Ontario Beef with Yukon gold potato puree, buttered asparagus, confit Cippolini onion, foie gras, truffle butter and simple jus was again another great dish.

Our review of The Charles Restaurant continues here. Click to go to page three.
Share this article: