Let your friend know about Bombastic Life
Friend's name

Friend's email address

Your name

Your email address

Your note



You are here: Home > Places > Canada

> Niagara Wine Country

> The Charles Restaurant - Niagara-on-the-Lake, ON
The Charles Restaurant - Niagara-on-the-Lake, ON
Superb Dining Experience in Niagara-on-the-Lake
Restaurant Category : Canadian, French
The Charles Restaurant - Niagara-on-the-Lake, ON: Located in Niagra-on-the-Lake, Charles Inn was built in 1832 by Charles Richardson. A grand old hotel, this inn offers a fine dining restaurant that has been consistently receiving rave reviews from critiques and diners alike. Reservations are a must here.

Share this review on Facebook.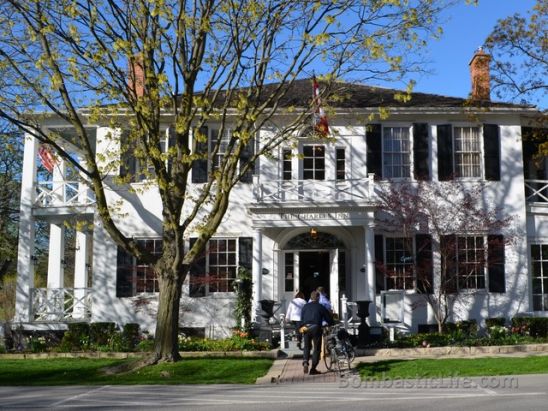 After spending an afternoon wine tasting in the spectacular Niagara Wine Region, we were ready for a great and memorable dinner. As we had heard good things about The Charles Restaurant, we called ahead to see if we could get a table but the dining room was totally booked. However, we were informed that we could wait for a table in the lounge as they don't take reservations there, but there was already a line up for that. We were also given the option of dining on the verandah, but as it was still early in May it was going to get quite chilly. Since we had already set our mind to dining here, we decided to take our chances and booked a table on the verandah.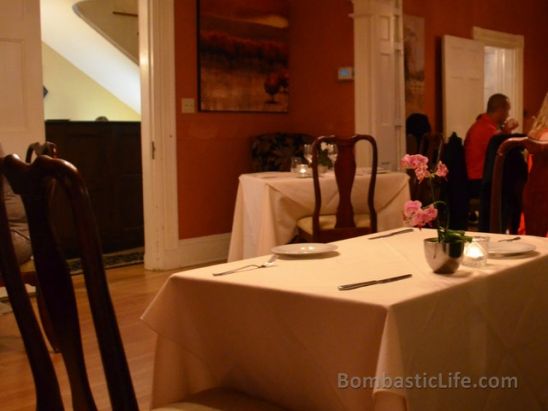 Located in the old parlor of the graceful manor house, The Charles Restaurant had an elegant and sophisticated décor. The interiors made us feel as we had stepped back in time. Vintage crystal chandeliers still occupied pride of place while comfortable banquettes and wing back chairs completed the interior.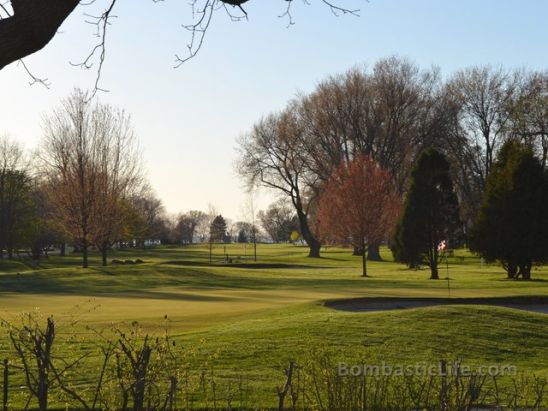 The view from the verandah was stunning to say the least. In addition to the dinner menu, a tasting menu of six courses was also available. The wine menu offered the best this wine country had to offer. The dinner menu featured interesting dishes like Fennel and Pear Veloute, House Smoked Arctic Char among appetizers and crisp skin Georgian Bay Whitefish and roasted Magret of Duck for the main course.

We decided to opt for the tasting menu along with wine pairing. The amuse-bouche, a Potato Leek soup was a bit bland. It was definitely not a stellar start to our dinner.

Our review of The Charles Restaurant continues here. Click to go to page two.
Share this article: